We are happy to unveil the new design for obuweb.com. As part of the Annual May1reboot and the CSS Reboot, we thought it was a good time revamp the already award winning obuweb.com. We opted to keep the same feeling, yet attempted to clean up the layout by adding spacing, and removing some elements.
Before: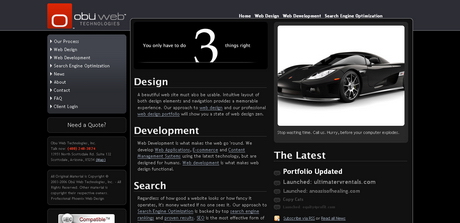 After:
Well you are looking at it. Comments, Thoughts? Please share them in the comments section. Also if you feel so inclined please go the following 2 sites and vote for us.
Vote at May1reboot.com (search by name, find obu)
Back to your regular scheduled programming.